Ends The Runaway Story Of The Robber Of The House Of John Terry
Ends the story of the runaway robbers who broke into John Terry's home. They are finally arrested and must be ready to bear the consequences of his actions.
In February 2017, Terry's home burglarized the robbers. At that time, the former Chelsea captain was on vacation with his family. They went to the ski area.
The activity can be seen from the photo that Terry uploaded through his Instagram account. Aston Villa player is indeed often upload photos of his activities on Instagram, including what he did with his family in the ski area.
Who would have thought, the photo of the holiday even bring disaster for Terry. Through CCTV, five robbers were caught sight of Terry's residence in Oxshott, Surrey.
The gang turned out to be a professional robber who is eyeing the millionaires. Reported by BolaSport.com from the Daily Mail website, the five robbers have been caught.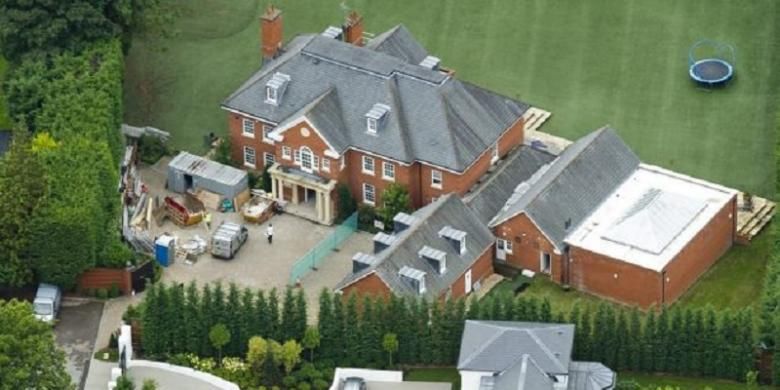 John Terry's home in Surrey, England. (Www.dailymail.co.uk)
The five robbers, Darren Eastaugh, Joshua Sumer, Roy Head, Oliver Hart, and Kye Hardy-King claimed to have the idea of ​​robbing Terry's house after seeing the footballer's football in Instagram. Terry's vacation photo shows that his £ 5million house is uninhabited.
The five thieves in action in Terry's main room and safe. Toni's eye watering bag, worth 126,000 pounds, and his limited-edition Harry Potter novel for £ 18,000 were stolen.
In addition, the robbers also took 28 of Toni's most valuable bags, including the Hermes bag of snake skin for £ 42,000, a £ 8,000 Channel purse and another bag with Gucci, Louis Vuitton and Yves Saint Laurent brand.
Prosecutor Rossano Scamardella said, "They are well-organized and planned robbers."
The robbers who entered Terry's house at 22.30 took 45 minutes to steal jewelry and watches from Terry's room. In addition to stealing, the robbers were also damaged property in the house, so the loss is estimated around 400,000 pounds (about Rp 7 billion).
Kingston Crown Court revealed that the five people are often robbed luxury homes. It is also reported that the robbers will soon be punished for their actions.